We look forward to welcoming you at the second edition of the Enabling Technologies for Organic Chemistry (ETOC) Symposium that will take place on March 8-9, 2023 in a fully digital setting.
In the last decades, we have witnessed the discovery of several new methods to construct molecules. As organic chemistry moves forward, so does the need to implement technologies to support the establishment of such synthetic protocols as well as the development of new methodologies.
This conference aims to bring together scientists from all over the world to share their knowledge in the field of organic chemistry and technology utilization. The program is designed to attract both researchers from academia and industry and is developed around different crucial topics, such as photoredox catalysis, electrochemistry, flow chemistry, machine learning and automation, among others.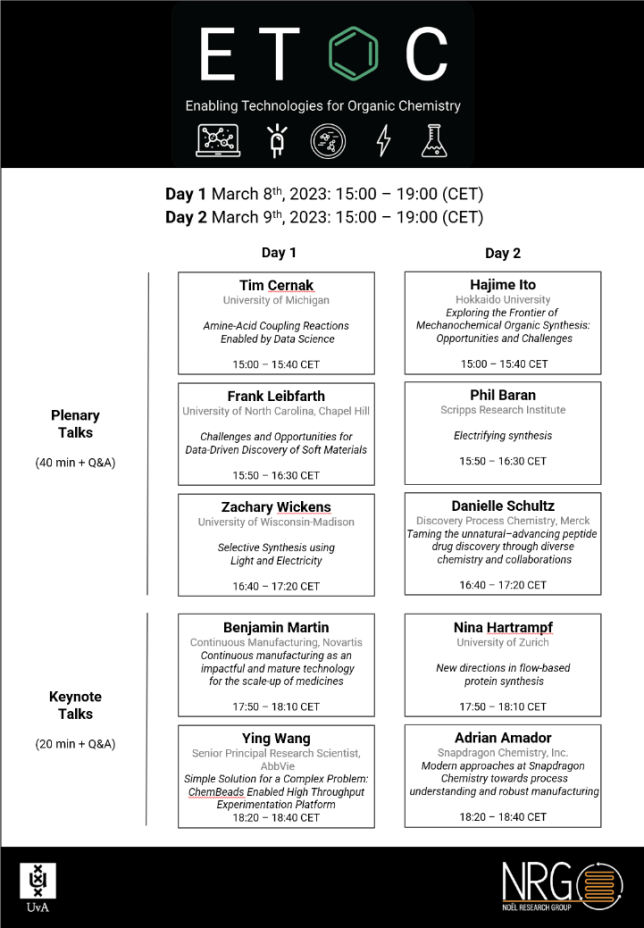 Free Registration: Webinar Registration – Zoom
For previous editions of ETOC please see below: