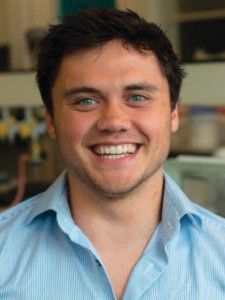 Hannes P. L. Gemoets was born in Ghent (1991), Belgium. He received an MSc degree (Industrial Chemical Engineering, cum laude) from the KaHo Sint-Lieven in 2013.
Currently, he is pursuing a Ph.D. under the supervision of Dr. Timothy Noel and Prof. Volker Hessel at the University of Technology Eindhoven (Netherlands).
His research focuses on the development of novel continuous-flow methods for C–H functionalization strategies.
Dissertation: Enabling and accelerating C-H functionalization through
continuous-flow chemistry